LIMITED TIME OFFER! Level up your brand with an in-depth audience insights package. Learn more here.
CHFA NOW Vancouver Recap & Observations by Chris Rodkin
By BritOn Solutions Group Inc.

On behalf of the BritOn Solutions Group team, it was my pleasure to attend the CHFA NOW Trade Show in Vancouver, BC a few weeks ago.  It is amazing to think that it has been just over three years since the world stopped, and while this show resumed one year ago, it truly felt like it was all the way back as of this year. The show floor was packed with both exhibitors and attendees and the social energy was extremely high. People were thrilled to be connecting live and in person again!  
While much has been written about the key themes and trends including reports from CHFA directly, I wanted to reflect on what I had seen and experienced at the show and what was new, differentiated or much more impactful from previous years. Some of the top trends and big themes that we took away from the show include:
1. More Plant-Based Innovation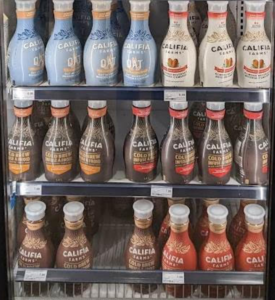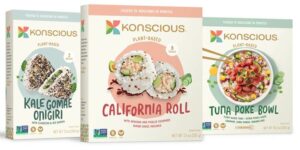 New plant-based meat alternatives including plant based seafood (Konscious), many more vegan cheese options, and a wider array of plant-based milk alternatives, including an explosion of shelf stable barista blends.  We spent a lot of time at the Califia Farms booth sampling their oat milk lattes made with Balzac's coffee. Yum!
2. The Zero Alcohol Explosion is upon us!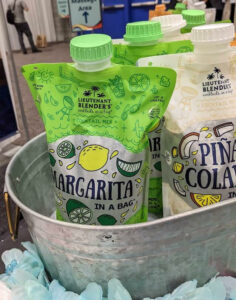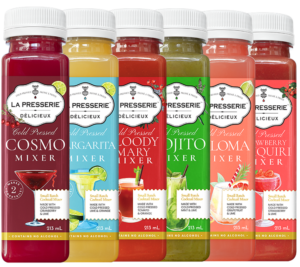 From RTD designer mocktails to dealcoholized beer (Partake, The Sober Carpenter, etc.) to cold pressed mocktails (La Presserie) and even frozen mocktails in a bag (Lieutenant Blender's), we pretty much saw it all at this show.
3. Gut Health – Functional Foods and Beverages
Kombucha has truly arrived and was omnipresent.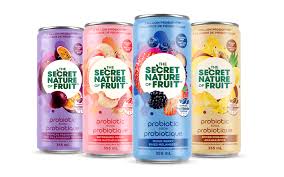 A wide array was showcased: from brands like Cove and Remedy to the amazing probiotic soda from the Secret Nature of Fruit that has 15% real fruit juice, 2 billion probiotics, Vitamin C and no added sugar.
4. Sustainability – in many different forms!  

The innovation and platforms around upcycling including products like Remix Snackfoods Bean Bark and Beanies, and Susgrainable Baking Mixes (made with upcycled grains from craft breweries) was truly impressive.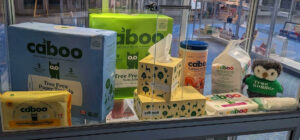 We saw entirely new ranges of household cleaning and laundry products (Tru Earth), several lines of Bamboo based paper products (Caboo) and were wowed by the great tasting and locally made Humble Potato Chip in a compostable bag.        
5. Adaptogens were everywhere.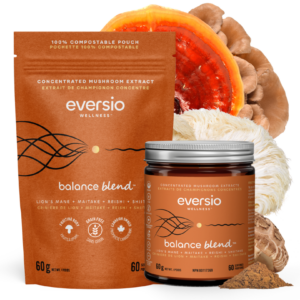 From a multitude of gummies (SUKU, OM) to extracts (Eversio), blends and teas, the adaptogen options were wide ranging.  While many of these brands have been available for a while now, the breadth of products, their functional application and the related health benefits made me feel that this is a category that is about to level up.
So there you have it, our top 5 trends and observations from CHFA NOW Vancouver 2023. 
As consumer demand for healthier and more sustainable products continues to grow, we will see even more innovation and new trends emerging in this space. That said, I would be remiss if I didn't call out a few other things that stood out to me at this event:
Canadian businesses of all sizes stood proud – from the impressive group in incubator alley to innovators like Algi Foods and their spirulina-based Impact Bar. Brands born in local kitchens like The Plant Based Workshop to those that are becoming a national force and having a positive impact across their ecosystem, like Naked and Saucy. It was also exciting to see the continued success of brands like DeeBee's Organics, which is quickly approaching nine figures in annual revenue (yes, nine figures!) off of a very streamlined business model.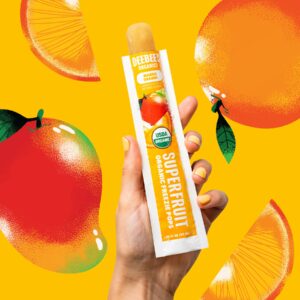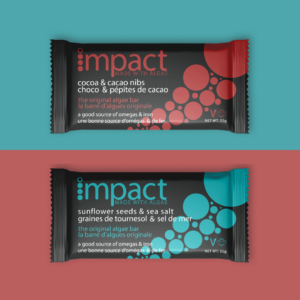 The innovative spirit and booth creativity was incredible! Booths like SUKU Vitamins and Jordans/Dorset/Ryvita were eye-catching, attendee-stopping and highly interactive! It definitely pays to stand out and to rise above at highly packed events like this. 
Finally, while the event itself and the entire weekend at CHFA NOW Vancouver was positive and inspiring, I couldn't help but feel some of the angst that is hanging over our market today. Growth is tough, the economic environment is forcing consumers to make trade-offs, and retailers are being more selective than ever. For many brands, the cost to serve the Canadian market is significantly higher than other markets. There are no easy answers or simple paths, but there are options and possibilities.
If you have questions, challenges or would like to discuss how we can help you accelerate your business, please email us or book some time with me directly. We would love to help and look forward to speaking with you.       
———–
Chris Rodkin is the Founder and President of BritOn Solutions Group Inc., a boutique sales and marketing consulting agency with advanced expertise in crafting comprehensive, multi-disciplinary strategies that deliver profitable revenue and growth for Consumer Packaged Goods (CPG) companies, brokers and retailers. Visit britonsg.com to learn more.
*Photos & images courtesy of CHFA, Chris Rodkin, Jordans, SUKU, DeeBees and Algi