LIMITED TIME OFFER! Level up your brand with an in-depth audience insights package. Learn more here.
BritOn at Collision 2023
By BritOn Solutions Group Inc.
The BritOn team was excited to attend Collision 2023 recently in Toronto.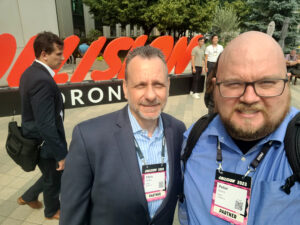 This incredible event was a massive gathering of technology focused companies of all sizes and placed the spotlight firmly on the transformative power of Artificial Intelligence (AI) and Machine Learning (ML) – two highly relevant topics for us!
Amongst the presentations and connectivity sessions, there was plenty of opportunity to find our partners and expand our network. We started off the conference checking in with our friends at YSpace and the Black Entrepreneurship Alliance, then slowly made our way around the show floor to take it all in.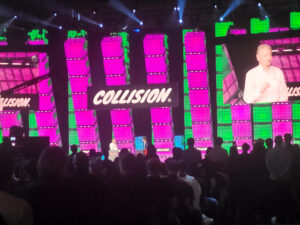 Chris and Peter were thrilled to be invited to attend by Ilze Lacgalve, the Head of the Latvian Investment and Development Agency (LIAA) representative office in Canada. We had highly productive meetings with innovators like Ingars Zagorskis from PrintonPac.com, whose mission is to create a simple, effective, and transparent market platform for brands of all sizes and packaging manufacturers to collaborate more easily on all things packaging related. 
We enjoyed meeting with Katya Firyan and Olga Procevska from Textok (who pitched at the Startup Showcase). Textok is a writing aid for those who write professionally and their platform automates/generates AI-written texts in your desired tone.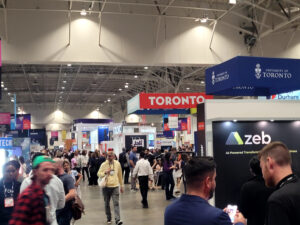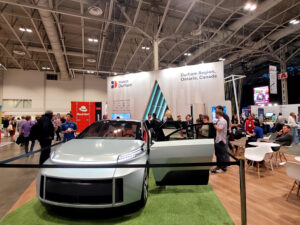 We were also able to spend time exploring emerging platforms that we felt might fit well into the BSG solutions suite as we work to innovate and evolve the capabilities that we leverage ourselves and also bring to life for our clients.
The team left enthusiastic and energized about many new possibilities. Much more to come on this over the next few months!
#collision2023 #innovation #tech #partners #networking #machinelearning #artificialintelligence
BritOn Solutions Group Inc. is a boutique sales and marketing consulting agency with advanced expertise in crafting comprehensive, multi-disciplinary strategies that deliver profitable revenue and growth for Consumer Packaged Goods (CPG) companies, brokers and retailers. Visit britonsg.com to learn more.
Photos courtesy of Chris Rodkin & Peter Moore